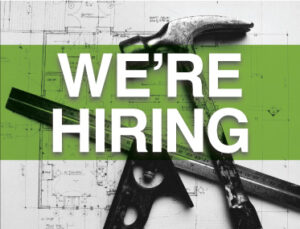 Commercial Project Coordinator
Apex is in need of a commercial project coordinator. Experience in coordination is an asset, but not required as Apex can provide any training needed to place someone in this position. Duties would include off-site project coordination of trades, supplies and equipment as well as regularly attending on-site meetings to provide support to on-site staff. Duties may include drafting, drawing, and rendering services in-house, though these skills are assets and not required. Project Coordination includes any or all estimating, scheduling, coordination, purchasing, and close out for specific projects. Project Coordinators work in conjunction with Apex Project Managers and provide support to both the Project Manager and the Project Supervisor as needed on each project. Position is full time 7-5, Monday to Friday.

Commercial Project Supervisor
Apex is looking for an on-site supervisor experienced in commercial projects to provide on-site supervision and coordination of construction projects. Projects will range from commercial fit outs to full ICI builds. Coordination would include Apex framing crews as well as coordination of all trades required to facilitate the project from excavation to move in. Position is an on-site supervision role and Apex will provide off-site support in the form of a commercial Project Manager. Experience in commercial project supervision is preferred, however if you have experience in supervision of other projects, or have experience with commercial construction outside a site supervisor role, Apex can provide specific training to accommodate.

Crew Foreman
Apex is in need of an experienced residential framing foreman. Duties would include framing and project supervision through framing stages and coordination of a crew of 3-5 Apex labourers. Projects would range from renovations to new custom homes. Position is a full time position, and average work week is 50hrs, (7am to 6pm, Monday to Friday)

General Labour
General construction labourer's duties include general construction, demolition, framing, roofing, siding etc. No experience is necessary, as Apex will provide all training required to work safely and responsibly. Position is full time and an average work week is 50hrs, (7am to 6pm, Monday to Friday).