Apex Building & Contracting was founded by Derrick Martin in 2014. Initially, Apex was focused on effective, creative home renovations, but quickly grew into a full service general contractor handling both residential and commercial projects.
The company was incorporated in 2015, and Duane joined in 2016, followed by Dale in 2017. Today, our team, with over a dozen staff, supports multiple, specialized crews on the road. But our vision and objectives remain the same!
Mission To treat others as we want them to treat us
Vision To honour the Master Builder, Jesus Christ
Values Integrity, Quality, Relationships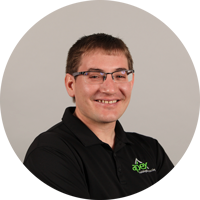 DERRICK MARTIN
Growing up on his family's dairy farm near Listowel, Derrick learned about integrity and hard work. Many of his extended family, however, worked in a construction company founded by his grandfather, and at 18, Derrick chose the trade as well.

Derrick's passion is finding the right solutions for each client, then meeting and exceeding expectations in bringing those to life.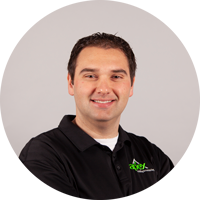 DUANE MARTIN
Duane entered construction part-time while working through high school and college, learning valuable hands-on lessons working on site crews. He then spent 8 years in design, estimating and project management at a local construction company before joining Apex.

Duane received a post-secondary diploma from Conestoga College in 2008 for Architecture-Construction Engineering Technology, and is a member of the Ontario Association of Engineering Technicians and Technologists (OACETT). He also holds a BCIN number for design and review of drawings for the Ontario Building Code (OBC).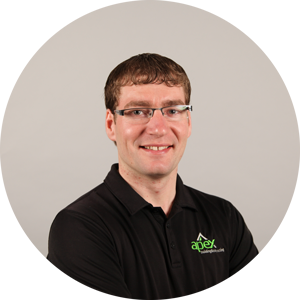 DALE MARTIN
Dale grew up near Listowel On, and like his brother Derrick, learned about integrity and hard work on his fathers dairy farm. He began his career as a framer on a construction crew, then became a Master Finish Carpenter at a design/build company owned by his Uncles. Dale has an incredible passion for detail and excels in his role as project manager.
We're very happy with the results of our kitchen renovation. Derrick was always responsive throughout the project, and his advice was always solid. We had no idea how many things we needed our contractor to know going into the project, but Derrick and his team were a pleasure to deal with. We get many compliments on the work Apex did and would definitely recommend them.